At Elite Finish, each of our professional services can be tailored to suit our client's specific needs. Explore our Paint Protection Film, Ceramic Coating, Paint Correction, Detailing, Window Tint, and Vehicle Styling services below, then call our team or submit a free quote request to discuss the right options for your vehicle.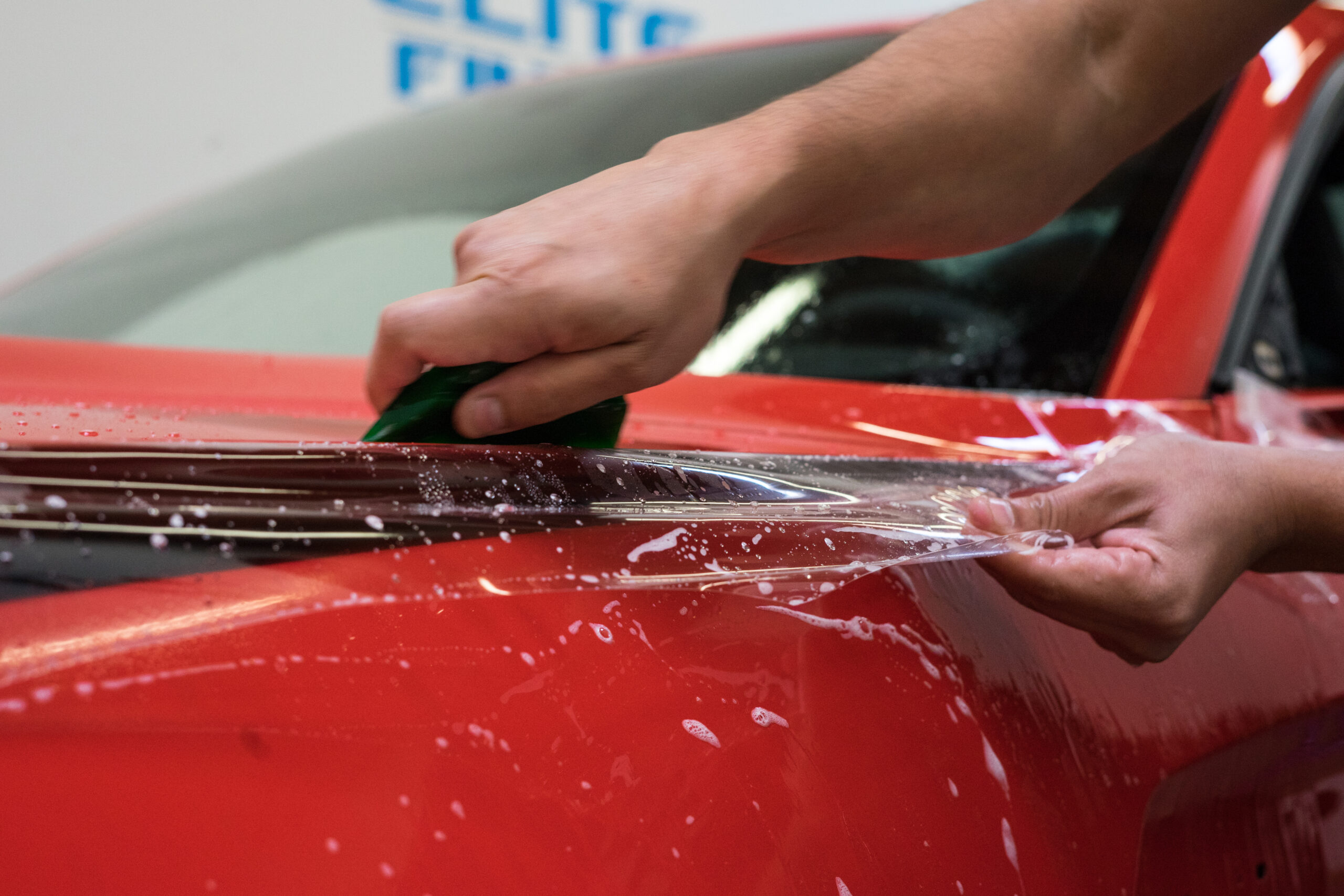 Paint Protection Film, also known as Clear Bra, protects your car from rock chips, road debris, contaminants and more. It is the single most effective way for you to protect your vehicle's finish! Our approach to the installation process is fully custom, seamless, and provides the maximum coverage possible.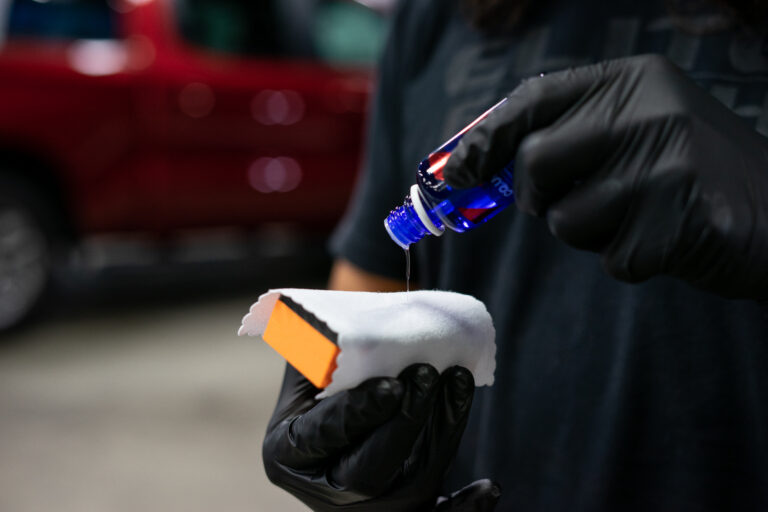 As a CarPro-US Master Detailer location, we proudly use the CarPro and CQuartz sophisticated line of products to help protect and maintain the value and beauty of your vehicle. CQuartz Finest Reserve Ceramic Coating provides industry-leading stain resistance, hydrophobicity, gloss that lasts for years, and a dirt-repellency not possible with any other method of protection.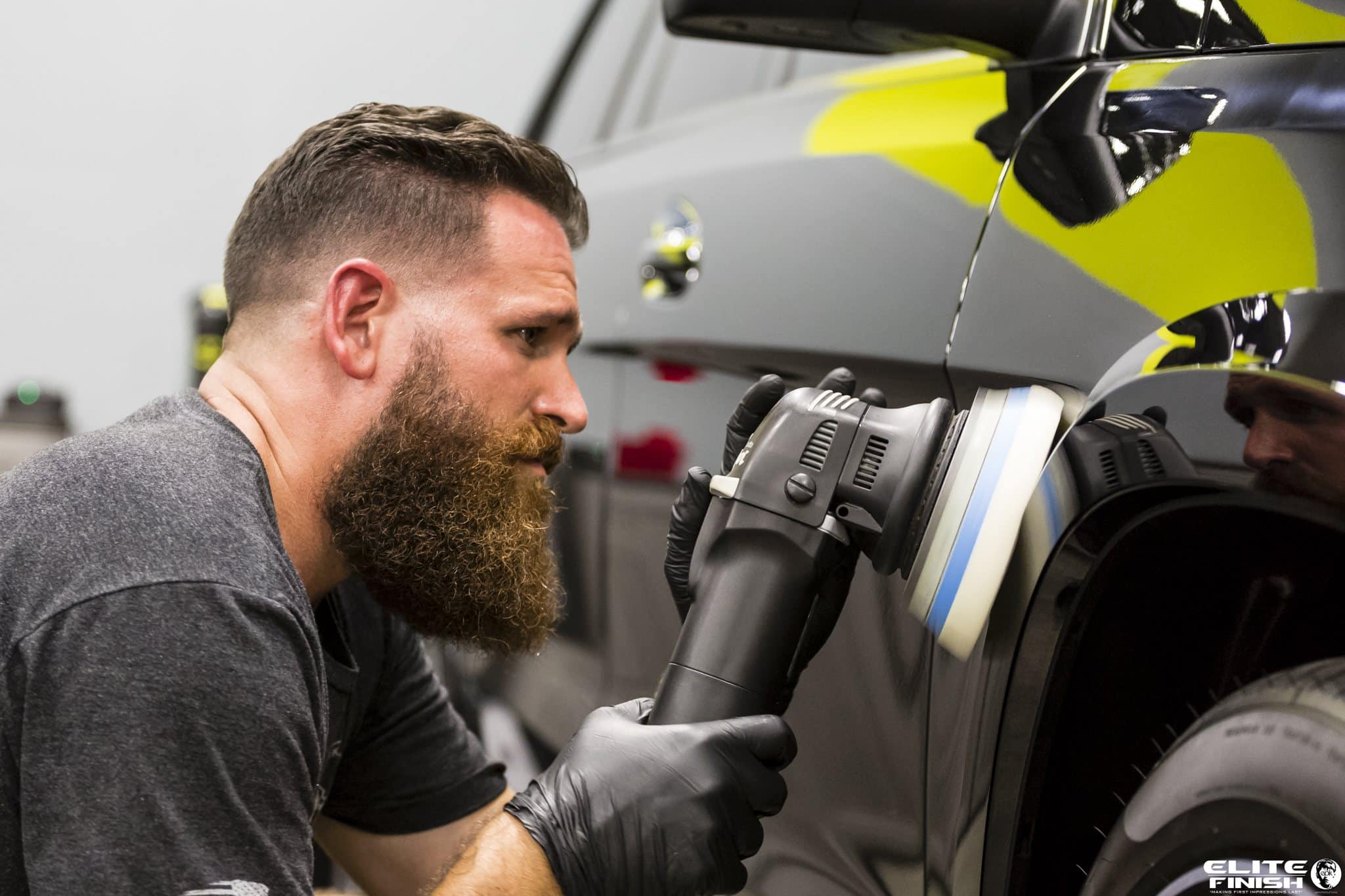 An Elite Finish Detail goes beyond the average car wash or professional detail. A true detail will bring back the depth and clarity of your vehicle's paint and leave your car shining better than it did when it left the showroom floor. When you have your car properly detailed by professionals who care, your vehicle's finish is not only enhanced, but preserved for years to come.
Paint Correction is the skilled art of resurfacing a vehicle's paint to remove defects and bring back clarity to reflect a mirror-like, deep shine. The practice of safe, modern, and proper buffing techniques is what separates the true detailer from all of the rest, and it is a skillset that is mastered by very few. This is where we excel, we are Masters in our craft!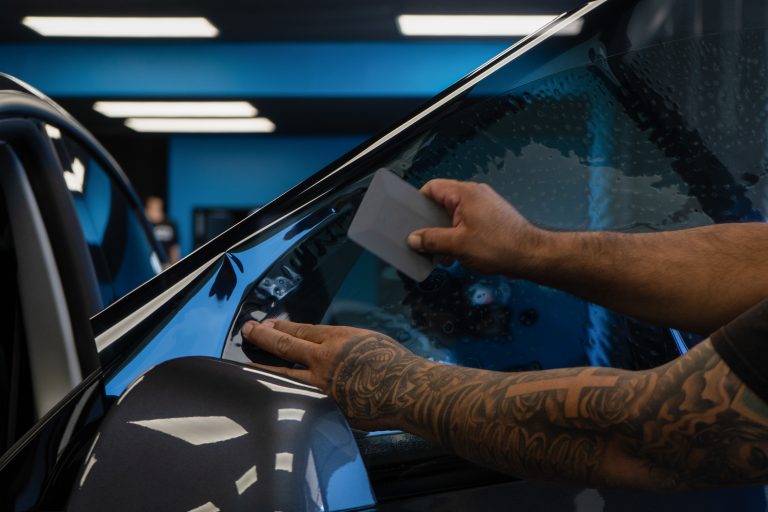 Window Tint is one of the most affordable and practical ways to change the look and comfort of your vehicle. Whether you're looking for privacy or UV and heat rejection – window tint is a service we recommend for all cars and drivers. We proudly use STEK Window Films that carry a lifetime warranty for that extra peace of mind.
Have additional questions about the services we offer? Interested in discussing different options for your vehicle? Visit our FAQ page or give us a call at 858-876-8794.
the best way to find out what is best for you and your vehicle is to reach out to us.
We don't sell out-of-the-box solutions to our clients. We take the time to make sure the products and services you get are a perfect fit for your budget and needs.
Fields marked with an
*
are required.