We transformed this Tesla Model Y with a full vehicle custom install of STEK DYNOprism PPF. DYNOprism is a multi-tone metallic flake finish Clear Bra and really pops when applied over blue paint! DYNOprism PPF is rock chip resistant, self-healing, hydrophobic, and is backed by a 10 year warranty against delamination, yellowing, bubbling and cracking.
This Model Y is also a great example of how we can fully protect and customize your vehicle.
Following our custom PPF install, we prepped the PPF for CQuartz Skin application. CQuartz Skin Ceramic Coating was developed specifically for application to paint protection films, clear bra, and vinyl. With both UVA and UVB resistant particles impregnated into the nano-structure of CQUARTZ Skin, you can be assured you have provided the best protection possible for your wrapped surfaces.
We then protected and styled the windows with STEK NEXseries Window Tint, a carbon ceramic tint that provides maximum heat rejection, blocking an average of 90% infrared light and 99% of UV rays.

Following Paint Protection & Window Tint, we moved on the Tires, Wheels & Calipers. We ordered Michelin PS4S Tires for the Tesla Model Y and as an HRE Wheels Authorized Dealer, we were able to place a custom order for FF11 Tarmac 21″ HRE Wheels at the best price possible. Both the tires and wheels where shipped directly to our shop which was a huge convenience to our client as it minimizes the amount of time and transporting that they would have had to worry about themselves.

Moving on to the final touches of the project, we custom painted the brake calipers yellow to add a unique pop of color to the vehicle and the wheels. We then applied CQuartz DLUX Ceramic Coating to both the wheels and the calipers for years of protection and ease of cleaning. DLUX is HIGHLY resistant to extreme temperatures and safe for most wheel finishes including clear coated, chrome, aluminum, and plastic.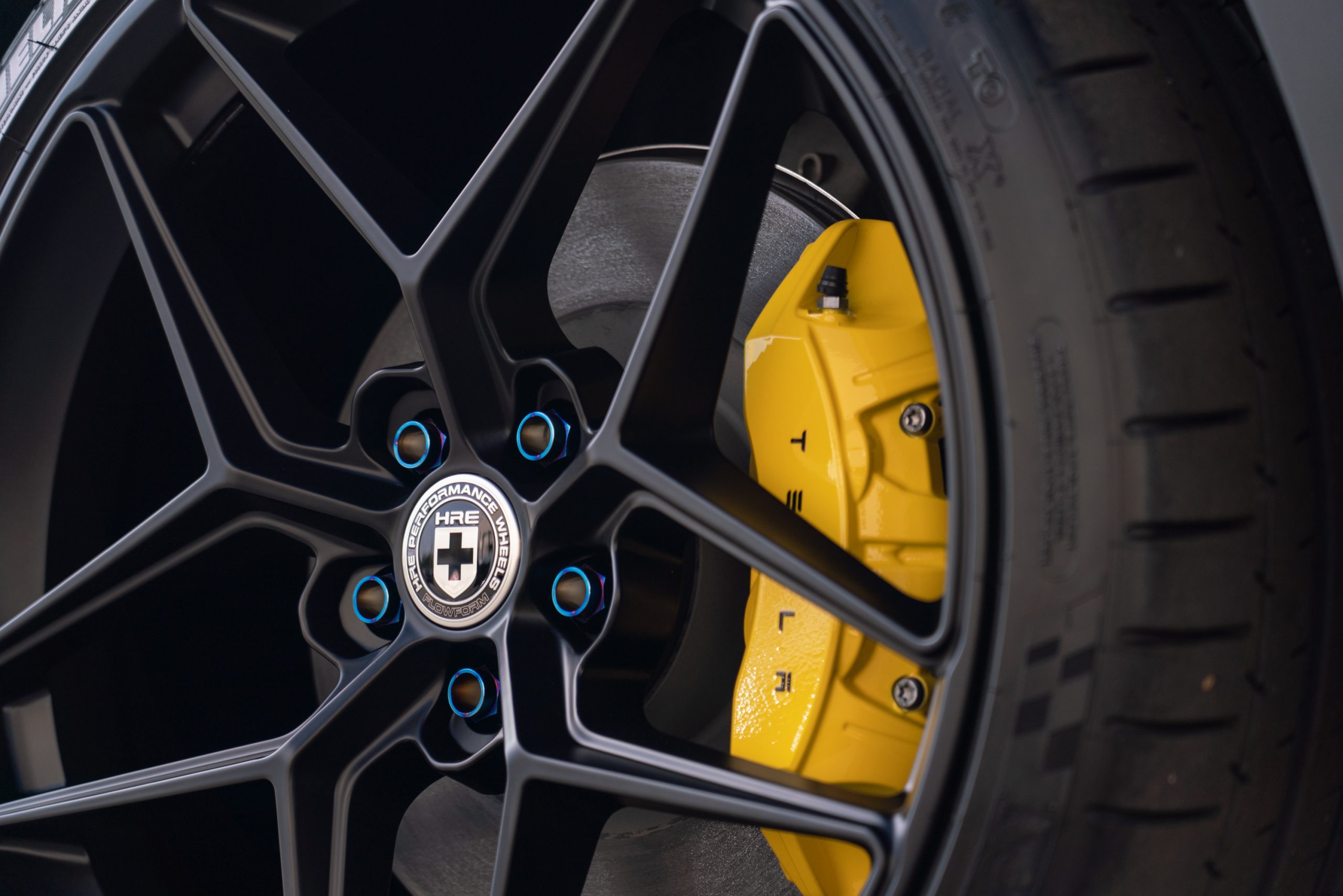 Check out the full video below to see the entire transformation of this Tesla Model Y. If you are looking to enhance the look of your vehicle, give our team a call! The options are endless!