Ben Sullins brought his Rivian R1T to our team for Paint Protection & Window Tint. Starting off, we gave it a full assessment, detail, and decontamination. As you can see below, the vehicle had a fair amount of swirls, scratches, stains and lack of gloss when it came in. We performed Paint Correction and Paint Touch-Up to the entire vehicle to ensure it was in the best condition possible before protection was applied.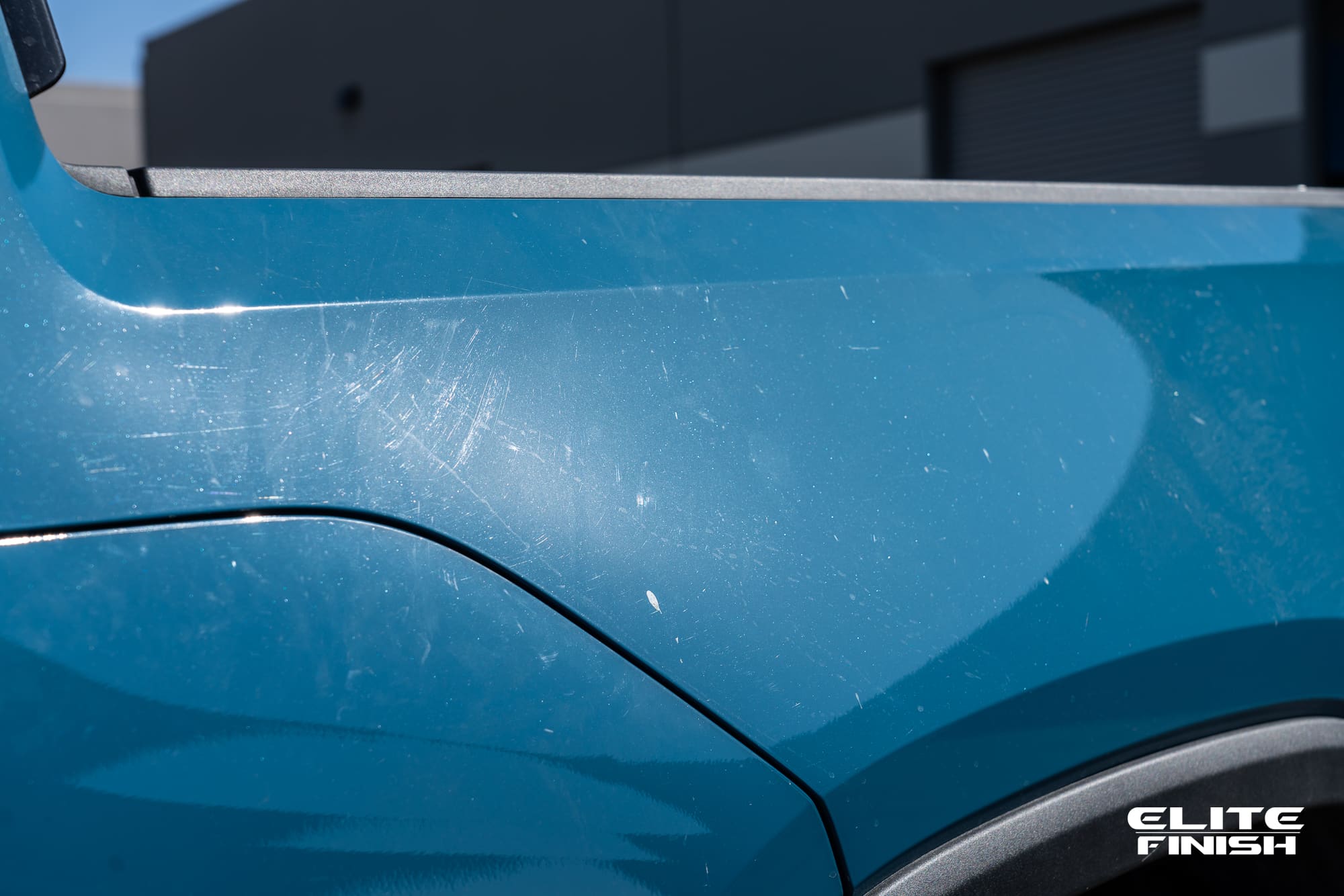 Following Paint Correction, we performed a custom Paint Protection Film install using STEK DYNOshield PPF. We installed the PPF on the front lower and upper bumper, headlights, light bar, full hood, charging port, fenders, and top of the tailgate. We also removed and replaced the factory PPF on the gear tunnel since it left the edges of the paint exposed around the gear tunnel, and had no tucked edges. We replaced it with a custom install that wrapped around the edges for maximum coverage.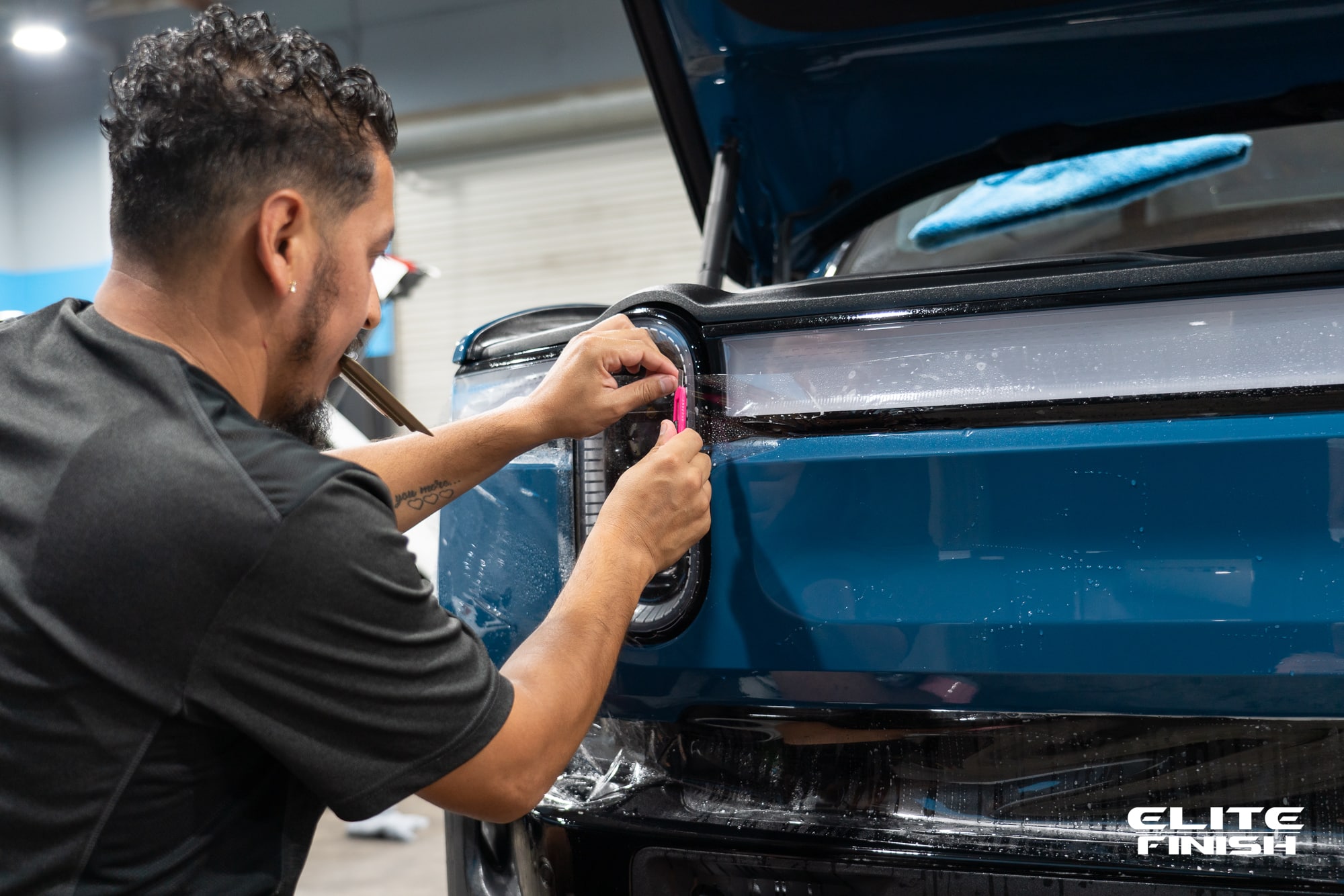 After the PPF install, we finished our Paint Correction process on the remaining panels of the truck and performed our CQuartz Ceramic Coating services. We applied CQuartz Skin Ceramic Coating over all areas with PPF and we applied CQuartz Professional to all painted areas without PPF. The CQuartz Ceramic Coating gives the vehicle an added layer of protection, including UV protection, and makes the vehicle easier to keep clean.
We then installed STEK NEXseries IR Window Tint to the windshield at 70% VLT to keep the visual clarity of the windshield. We also applied the same film to the front two sides at 20% to match the factory rear window tint shade, while providing full UV protection and a huge amount of heat rejection for added cabin comfort.
If you are thinking about getting PPF, Ceramic Coating, or Window Tint, watch the video below to learn more about each of these services.